Jan Skopovy, jr.
ITC and Cloud consultant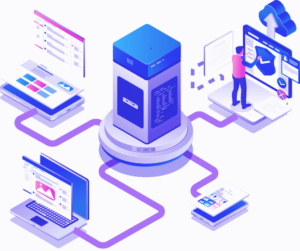 Jan is creative and technology oriented person. He begun as pc technician and computer admnistrator since 1994. Than he learned and make graphic and web design discipline since 1997.
In time repairing pc hardware and software or during designing, developing and maintaining systems also did print design, merchandise supply, advertising or web applications for many clients and top world brands on his way for success since his begginings till now.
He did done design websites and successfull logotypes. Also aplication interfaces and web applications with background technologies in mind. Typicaly for small, midsize or large projects, with marketing and web applications also ecommerce solutions. His skills are gained from numerous projects of wide scope in field of IT and Marketing industry.
Many companies has appreciated his work as added value for theirs business.
He is enterpreneur since 1998.
He established in 2002 business brand DDFU™.
At present time he works and develop business solutions under his own brand DDFU™
Since that time he fulfills his dreams as founder / owner and CEO and he serve many technologies and solutions, not only for online businesses and enterpeneurs.